Posts: 52




Country : India
SM3 was dedicated to Shaheer and every participant have paid their tribute to Shaheer by their participation. I whole heartedly thank each and every one of you.

I had almost completed the sudokus set for SM3 when we recevied the tragic news of Shaheer demise and I decided to change the entire theme of the set in his memory. Thanks to organizers to provide me some extra time.

Coming to the feedback that this is easy set, YES this was well thought out decision that this set should be approachable and on the easy side with few high pointers.

I am thankful for your feedback and hopefully will keep improving.

Congratulations to People who are Top-3 overall and Top-3 in India and all the participants. Please participate regularly and dont get scared with Top-50/60 scores, you will surely reach there with practice and regular participation.

I would like to thank Rakesh Rai who is always amazing support. He always remain cool head in accomodating last minute change requests. He is actual hero of running entire show, we are just supplying the sudokus and amount of work he is putting in backend is just superb which always remain unnoticed, believe me it is the most hard part. Thanks Rakesh.

Finally thanks to LMI for giving me the opportunity, which helps author like me to stand with world class authors.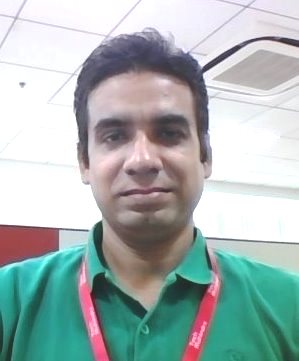 Posts: 774








Country : India
Thanks Gaurav for dedicating SM3 set to Shaheer.

The mini sudokus (page 1 of PB) read 9 A U G (birthday of Shaheer). The other sudokus used his initials (S R) in different forms.