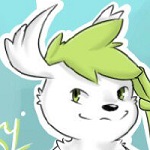 Typed Logic Author

Posts: 241






Location: Indonesia
Now that I have some time to make a better reply:

There are 120 people that started this test. 57 of them succeeded to crack the puzzle. 16 of them took more than six hours, so that's the progress of chipping away here and there, continuing to go through even when the odds look small. Special mention to Rakesh Rai (55th, 48:51:59) which had 27 incorrect attempts before succeeding. Only one of them managed to crack this puzzle in under an hour, which means Endo Ken (1st, 00:41:07) would be the only person with bonus had this puzzle appeared in the Marathon. Hideaki Jo (2nd, 01:01:13), Prasanna Seshadri (3rd, 01:01:35), Walker Anderson (4th, 01:02:30), and Yuhei Kusui (5th, 01:04:00) are just a few minutes too much from breaking the one-hour mark, but at least they managed to take the top five positions. Congratulations for Japan to have the most finishers (15 out of 18), even though USA has more participants (8 out of 23). At this moment, the puzzle is rated 9.11 out of 10 from five players; I'm not sure how it can happen (with five ratings, the result should be a multiple of 0.20), but regardless, thank you for the positive reception.

Aesthetics is simple. The givens are there just because it looks nice, several tilted squares in a tilted square pattern. Believe it or not, I put them that way before deciding about the break-in (see below). The center square spells out LMI; this is also a necessary touch due to logical reasons, not just because I can fit such theme. (The original draft had the entire grid partitioned into 2x2 squares, just like what you see around the grid now, but that can be proven to be non-unique.) Yes, the choice of light gray borders for the rest other than the center was a poor choice; I couldn't think up of another way to highlight the LMI theme, but it's already done, so oh well.

The logic is tough. Of course, this is a challenging puzzle; the title even spells it out. (Yes, the title of the test is "NEW, HUGE, AND CHALLENGING".) The break-in is the toughest point:
1. Notice that since the 10s are all given, and it's at the bottom of the graph, we can effectively remove it out.
2. Suppose we group the numbers into odds (1,3,5,7,9), evens (2,4,6,8), and tens (11,12,13,14,15,16). Then x < y implies that x,y belong to the same group; there's no path between two different groups. (Not even using the 10, because that would require you to go down, then up again, so you won't follow the directions.)
3. Thus, we can divide the grid into regions; each region has all their cells connected to each other by some chain of inequalities. For example, everything but the middle 4x4 square is partitioned into 2x2 squares; those containing the 10s are further partitioned into L-blocks. In each region, all its cells must have numbers belonging to the same group.
4. This is Crazy Pavement logic. Along the first row, there must be 5 odd numbers. However, almost all the regions contribute two squares to it; the only region that doesn't is the L-block in R1-2C5-6. Thus, this L-block must contain odd numbers (otherwise we can't have 5 odd numbers).
5. Apply the same reasoning over rows 2, 3, 4, 13, 14, 15, 16, and columns 1, 2, 3, 4, 13, 14, 15, 16. Now all the L-blocks contain odd numbers.
6. Note that if a < b < c < d, then a,b,c,d are all odds or evens; there is no chain of four numbers in the tens.
7. In the first two columns, there are three 2x2 regions with a chain of four numbers, located conveniently at the top-left corner (so you hopefully can notice them early). Thus they all are odds or evens. This, together with the two L-block regions in the same columns, identify all cells containing the odds and evens.
8. Which of the three 2x2 blocks in the first two columns can contain the odds? It cannot be R5-6C1-2, since it would force R1-2C1-2 and R3-4C1-2 to be evens, and thus would force R1C1 and R3C1 to be both 8. Thus R5-6C1-2 has even numbers.
9. Continuing from before, R1-2C1-2 cannot have the odds either; if that's the case, row 2 doesn't have any place for the 1. (All odd squares in row 2 are identified, namely R2C1,2,5,6,7. All of them are greater than some other number, so they can't be the 1.) Thus R1-2C1-2 has the evens, and thus it forces R3-4C1-2 to be the odds.
10. Since R1-2C1-2 has the evens, that means R1C1 has to be 8. This rules out R1-2C3-4 to be evens (it would make R1C4 to be 8 as well). Since it's a chain of 4 squares, it thus has to be odds.
11. A similar deduction of steps 7-10 happen in the last two columns.
That completes the opening. The rest of the puzzle, while pretty tough, is nowhere as difficult as this, as long as you keep track which cells are odds/evens/tens. You might apply step 6 a few more times to rule out a region from being tens.

Note that the graph is made of 10 at the bottom, then the odds and the evens in a linear order. The tens form a divisibility graph; if you throw away the 1, the rest is the same graph in one of the practice puzzles, where x < y means x divides y.

The LMI theme is there because, if not (I keep the 2x2 everywhere theme), you can't distinguish 12/14 and 13/16. There can't ever be 12/16; this can be proven. After so, we can just remove that arrow, and now 12/14 and 13/16 are indistinguishable, requiring me to add more givens. That would break the aesthetics.