The Indian Puzzle Championship 2015 will be held online on 9th August.
Do you enjoy our puzzle contests and other website features and want to give back to our group? Become a Logic Masters India patron on Patreon. Rewards include bonus puzzles and even free e-books. Check out the site's Patronage page for more info.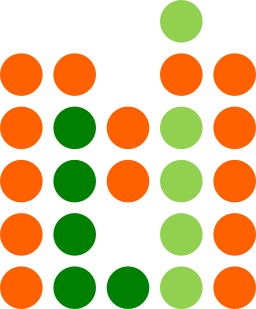 Logic Masters India (LMI) is the Indian representative of World Puzzle Federation. Read more about LMI here
LMI is conducting the first 'Sudoku Mahabharat' from Sep-2014 to May-2015. Read more here.
Prasanna Seshadri
Amit Sowani
Rishi Puri
More



Welcome to the homepage of the Indian puzzle and sudoku teams. If you have an inclination towards puzzle solving and have the ambition of representing India at the World Championships for Puzzles and Sudoku then you have come to the right place.

We, at Logic Masters are responsible for selecting the national teams for the World Puzzle and Sudoku Championships. The group aims at encouraging puzzle solving activities in India.

We aim to find and hone talent from the deep ends of India and nurture the dream to see India finish at the podium. With this goal we have been organizing various puzzle competitions to recognize talent within the country. Go ahead, explore and unlock the mysterious world of puzzles !!

At this site, you will find monthly Sudoku competitions, monthly Puzzle competitions, lot of downloadable puzzles and sudokus, and few interactively solvable puzzles.

All creative content published at LMI in the form of monthly tests and other contests can be downloaded, and distributed for any non-commercial purpose. However, if the content is required for commercial use, LMI must be contacted and a written letter of permission must be procured before any such use. All content are copyrighted to the respective authors who created the content and LMI will only allow commercial use if the authors approve the same.

You may ask any queries on the forum, but before doing so, we request you to read F.A.Q.


Times Sudoku Championship - 2015 by sitanshu 5 hours back
Sudoku Mahabharat - Offline Finals - Expenses and donations by playee 1 days back
Team India @ WJSC by Hemant Kr Malani 4 days back
Sudoku Mahabharat - 2015-16 - Coming soon by devarajand 5 days back
Indian Puzzle Championship 2015 - 9th August by puneet87 6 days back